Meeting up with the lovely girls at Bourjois last Wednesday was a treat, not least of all beacause we had a good play with their award-winning lip gloss and the Bourjois brush-on foundation that rivals YSL's and By Terry's brush-on foundations, especially for the price point (just over a tenner). It really mattifies the skin and comes with yellow undertones so it looks natural too (no pinkish tide lines). The Effet 3D Cosmic has the coolest brush as well. It's small and pointy so you can put it on with a bit of precision and it's just won the Handbag Award for best gloss. But I digress...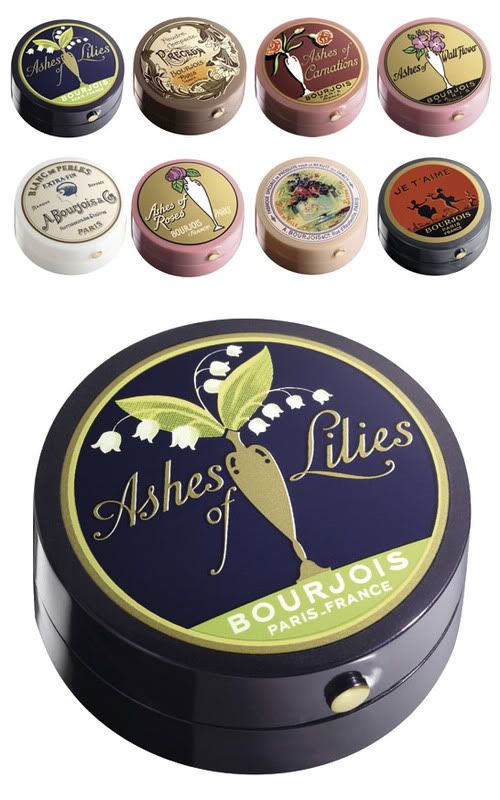 What
I truly loved was the
limited-edition Vintage Collection
in which the signature round pots are adorned with the branding of yore from the Bourjois brand. The brand started in the late 19th century by
Alexandre Napoléon Bourjois
as the first non-grease, baked powder makeup for the stage (and, interesting fact,
Chanel
used to have their makeup manufactured by Bourjois in their Paris factory). He pioneered the powdered cosmetic in the, now iconic, round pots. And, in homage to the brand's history, they've created this range, complete with richly pigmented shadows and rose-scented blushes. My favourite? The
Ashes of Lily Noir Precieux
.