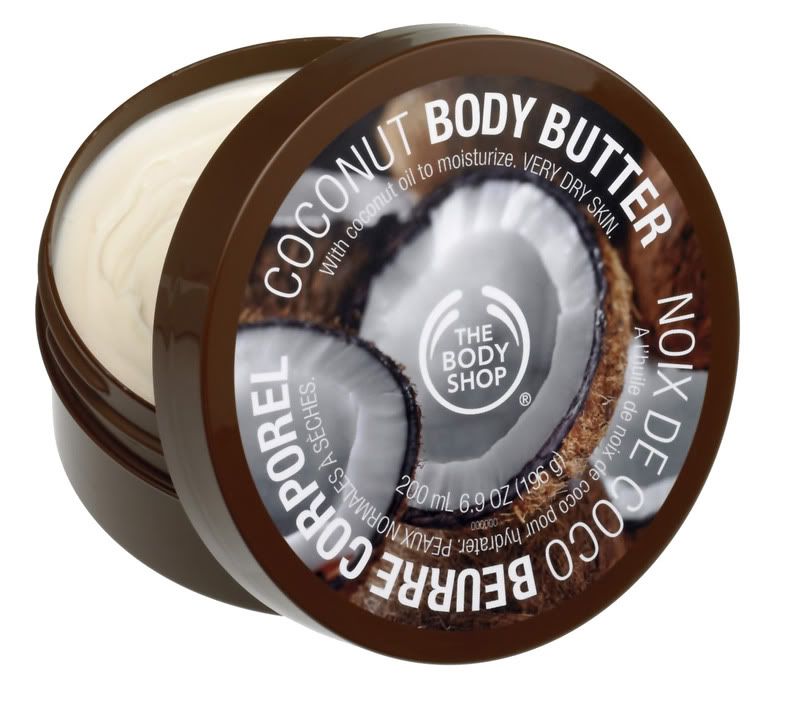 EXCLUSIVE
OFFER
FROM THE BODY SHOP... you heard it here first (and, man, do we like Body Shop Body Butter). The original price is
£12.50
to be
discounted to £6.25
. We're not usually discount scavengers, but this one is too good to miss.
WHAT: 50% off Coconut Body Butter (200ml) in-store or online
WHEN: Thursday 6th to Sunday 9th November 2008
WHY: It's the ultimate cult moisturiser.
HOW: Click here take for this offer. NB: You must use the coupon or no discount for you!