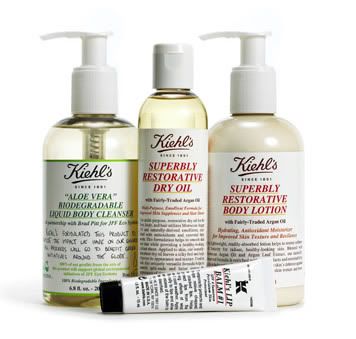 Over
the past few weeks, my skin has simultaneously become incredibly dry and broken out in a rash of spots and redness (both the face and, to a lesser extent, the back). It's frustrating to have such bad winter skin as a teenager let alone as someone swiftly approaching the age of 30. I find myself in the latter group and, as a beauty writer, I find it even more humbling that I couldn't find a good way to harness the dryness and redness until yesterday, when I started using
Kiehl's Superbly Restorative Body Lotion
on my body and
Kiehl's Superbly Restorative Dry Oil
on my face as a cleanser and moisturiser.
Now, I know people swear by Kiehl's. I've never been entirely enamoured with the brand but find that, my bias aside, the Creme de Corps does feel very nice (and my skin feels markedly less taut and dry) every time I use it. The rest of the range I could easily take or leave without much thought... except for the two aforementioned products that will now feature in my regular winter skin care routine (if I can even call it that... travelling makes you significantly par down your product mix). A tag team of central heating and a Chicago winter have wrought havoc on my complexion and I was without a remedy until now.
My face, prior to yesterday, felt taut after the shower and the spots didn't seem to be healing. Plus, there were rough patches. Horrific. I gave the usual cleanse and scrub in the shower a miss last night and, instead, opted for a cleanse with the dry oil and cotton balls only, channeling Marilyn Monroe and her cleansing routine. The result was soft skin without a trace of make up (of which I've been wearing more to cover the spots) that was also visibly less red and irritated. This morning my spots looked like they were beginning the healing process... finally.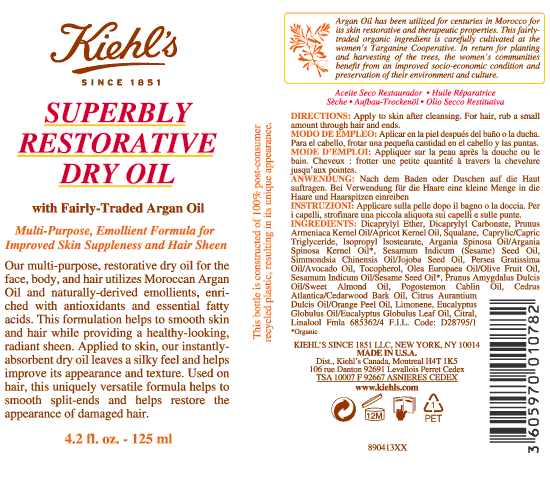 My
body was instantly better too. My back had been itching due to dry skin and, for the first time in my life, my upper arms were getting rough and bumpy. After taking a shower (in which I didn't wash my face) I covered my body in a few pumps of the body lotion, which absorbed in seconds, and then next morning I woke up feeling like my skin was more balanced than it had been since mid-November. An added bonus is that it has a nice scent as well: lightly citrus.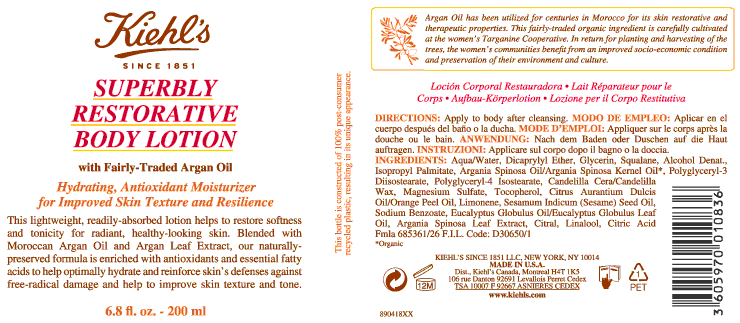 All
Superbly Restorative products have Argan Oil (Fair Trade) and the dry oil contains Apricot Kernel Oil, Sweet Alomd Oil, Sesame, Olive Fruit Oil, Jojoba Oil, Squalane, Avocado Oil and a few others that work beautifully on red, inflammed skin. They don't seem to irritate my sensitive skin even further.
The dry oil works as well on me at the Dr. Alkaitis Organic Treatment Oil and can be used all over the body, face and hair. The Kiehl's Superbly Restorative Body Lotion works better than the Creme de Corps, in my opinion.
The healing of my mangled winter hide is well on its way thanks to a few beauty gifts from the holidays.