Horst Rechelbacher, original founder of Aveda, has launched a range of haircare and othey products called Intelligent Nutrients. or the shortened IN. To prove just how edible said hairsprays were, he apparently even gulped down a drink mixed with the stuff.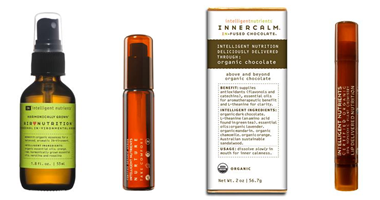 T
he
range, available from September, has a reported 30 SKUs to start off with. It includes everything from hairspray to lip balm and an anti-ageing, antioxidant seed oil complex,
Intellimune
in an effort to beat green-washing in the industry. They say they're creating something that's never been done before but we're pretty sure that
Saaf
,
Pai
,
Dr. Alkaitis
and many many more have been doing it for years but with significantly less backing.
All the same, good on him.
SpaceNK
and
Fred Segal
are rumoured to be carrying the stuff along with a few other retailers and is reported to be certified by both the USDA and the Soil Association. You've caught our interest, Mr. Rechelbacher.