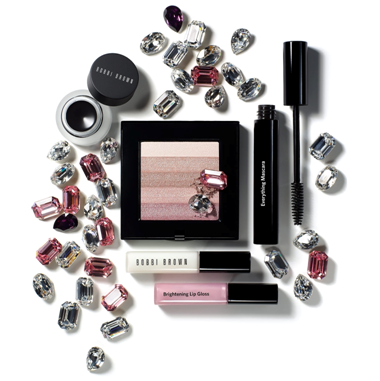 This
limited-edition range is
available at Bobbi Brown
counters for
only one week
, from today through to the 15th of June. The reason to snap up this Bobbi Brown range other than her other stuff is because it almost acts as a mini best-of for the brand, featuring, as it does,
Bobbi's
favourite and
most popular products
-- Brightening Lip Gloss in White and Pink, Shimmer Brick in Pink,
Black Ink Long-Wear Gel Eyeliner
and Black Everything Mascara. It all comes in a single pouch.
We know you read about this in Grazia last week, but we thought a timely reminder on the day the collection became available would be worth posting!
To read Cult Beauty's interview with Bobbi Brown, click here. And to see her trend reports for A/W '08, click here.