Even the perennial voice of The Times' weekend supplements, AA Gill, is wanly waxing poetic about the new trend in vitamin/health waters, including sip. The original post-Gatorade wunder-water, 50 Cent's Vitamin Water (9 bullets can't keep him from rapping nor, apparently, branching out into health and wellness products) is fast being replaced by a new stable of niche waters. We've had a few but the ones we like the best are the ones made and bottled close to home with years of expertise behind them. Gill might find sip girlie, but, really, it's for girls who don't mind sipping Vitamin C-enriched water from flower-anointed bottles. They're actually quite pleasing to the eye.

My
favourite bit about
sip
is that it's a local drink. With ingredients sourced from Herefordshire and all of it whacked together in the Black country, your carbon footprint remains a fraction of those hitting the bottled Fijian stuff. And it's sans artificial ingredients so it's not full of Aspartame or High Fructose Corn Syrup (both of which are VILE) to give it flavour rather relying on natural alternatives (imagine that).
But that's old news. You've all probably heard of this brand, just recently turned 1 year-old. It's been spotted in the hands of Britain's up-and-comers, at fashion weeks and movie premieres galore as the non-alcoholic tipple of choice. It's stocked in Harvey Nics. It's high-brow with mass appeal. And fingers crossed that Cult Beauty will be stocking homes from Hastings to the Hebrides with cases of the fruity stuff in months to come....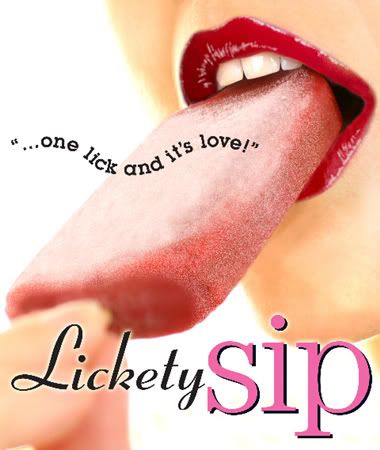 The
newer news is the
LicketySip
. And if we get a hot, sun-baked summer this year, you'll be rather quickly acquainted with
sip
's version of the ice lolly. It's actually rather shocking that no one thought of this before, but leave it to a seasoned beauty editor to realise that if we're going to spend our summers sucking on sugar-packed ice lollies, why not give them some nutritional benefit. Enter
LicketySip
, packed with Vitamin C (great for the skin and actually water soluble so you can eat as many as you want and you wee out the excess vitamins at the end of the day so no toxic buildup you get with fat soluble vitamins, such as Vitamin A), nicer sugars (no HFCS in sight) and LOVELY flavours (lemon is my favourite. Very refreshing). If you want to get your little ones some vitamins along with their daily dose of ice lollies, order a few cases of these for the summer. Good for orange-averse (or red pepper-averse) adults everywhere and already endorsed by the likes of Yasmin Le Bon.
They're available at Fresh and Wild, Whole Foods and Eat. in packs of 4 (£3.99).