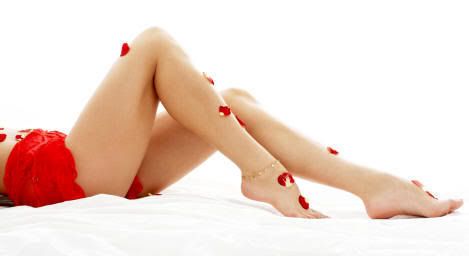 It
was the Saturday before I was booked onto a flight to flee the dreary summer days of London for two months of donning nothing but a rather skimpy bikini… at the most conservative of times. And it had been at least six months since my nether regions had last seen a spatula dripping in scalding wax. They were probably happy about that but those around me at the beach would be less so.
One
of my new year's resolutions was to regularly wax but I was more proud of the fact that I, indeed, resolutely stuck to a few of the other more important resolutions, like drinking more water than coffee during the day and flossing my teeth at least every other day. Never mind… the fact was that this particular Saturday afternoon I was booked in for a bikini wax with London's undisputed master of the Brazilian, the heart-stopping treatment that rips hair from places so hidden and delicate you wonder how hair even grows there. Otylia Roberts has been regarded with such esteem for as long as I've been in London and years longer, and, being an American, I am intimately acquainted with the art form of the Brazilian since it's pretty much a rite of passage for university-age girls in America (why that's so appalling is another story entirely). Thus I was suitably curious about her rumoured skill at quickly making one part ways with 90% of one's pubic hair.
Her studio is in the basement of the Greenhouse Salon on Wigmore Street, no more than 50 yards from Selfridges and the horror that is Oxford Street. It's not glam. There's no pretense… it's perfect. It's how beauty treatments should be. You would NEVER (and I meant it… no exaggeration) know it was there unless you already knew about her. It's one of London's most secret addresses. To get to her, I walked through the Greenhouse Salon and then left, through a door, down a long flight of stairs to the basement, after which I doubled back and enter a door on the right where I found myself in a clean, small, windowless waiting room, manned by one of Otylia's daughters behind a receptionist desk. There are magazines and you can have a drink but chances are you won't need either because even when this woman is running late, you wait no longer than 10 minutes. She books her clients into back-to-back half hour slots.
After a short wait, a gentle yet hurried lady ushered me into a room as she was escorting another girl out. In fact, her system was so efficient and bare-bones that it reminded me of the International Salon in Philadelphia where I had previously had the best Brazilian of my life (I still recommend that if you're visiting the East Coast of America that you specifically make a pit stop here for a Brazilian.). Maybe it's because she's Polish and she clearly grew up in a Poland very different to the one that's now a member of the EU. The woman in Philadelphia is a Russian nurse. They do what they do and don't dress it up. There are no cucumber slices in the water. The magazines are dog-eared at the corners and weeks old. The treatment room is almost medical.
Otylia has me lay on the paper-covered table and I undress from the waist down as she prepares the wax. She uses the kind that dries and is peeled right off. No linen strips. We talk about Serbia and the Balkans while she works. Every time a swath of the wax dries she gently teases up the edge with her fingers and then quickly peels it back. There's no ripping. She coaxes the wax away from the skin. It takes only 5 pieces of wax to complete the task. She's in a hurry but it doesn't matter. She doesn't need to pluck anything. I'm not sore the way I usually am after a wax. In fact, I go about my day as usual and there's no throbbing. I even forget that I've had a wax. That night there is only slight irritation, which dissipates by morning and then never returns. There are almost no broken hairs. I am smooth and it will, I can tell, last at least 6 weeks, which is good as I am in Croatia for 8 weeks.
If you want a Brazilian wax done in London, go to Otylia.
Otylia Roberts Beauty Centre
Greenhouse Salon, 142 Wigmore Street
London W1U 3SH