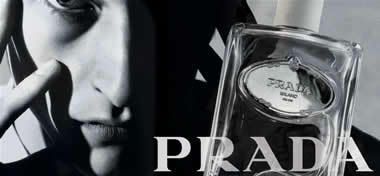 Ad
campaigns are not usually something I like to write about in this blog. They already have enough paid exposure and they don't need my free coverage. However,
Prada
has taken a page out of
Agent Provocateur's book
in
creating a series of
short films

for their Infusion d' Homme
. They're done by various up-and-coming directors from around the world, all edited by the expert eye of
Pietro Scalia
. The directors weren't given any sort of brief or direction, rather they were let loose to create whatever they wanted to create. To
watch the videos
, go to
Prada's website
and
click on the logo in the top left corner
(it's flash... the bane of my web existence. When will fashion houses learn that flash SUCKS). Then
click on Projects
in the drop down menu and
click on Short Movies for Infusion d'Homme.