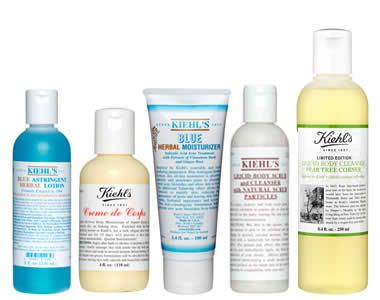 Mr.

Brangelina Jolie-Pitt has lended his money-making moniker to
Kiehl's
in the form of the new
Aloe Vera Biodegradable Liquid Body Cleanser
. The wash costs $16.50 (not too pricey) and the ingredient list is just as do-gooder as Pitt and Kiehl's: paraben-free, sodium lauryl sulfate-free, and free from dyes in a 100 per cent recycled plastic container. Do as they say... and as they do.
In a twist that makes us like boy-with-the-golden-touch Pitt and Kiehl's even more is that his name and beautiful face won't be plastered all over the packaging or advertisments, meaning he's not getting a hefty sum sent to his account for this partnership. 100 per cent of the profits go to JFP Eco System, a charity he set up in partnership with Kiehl's.
Just another good deed by boy wonder? A random brand with a heart? Hopefully not. It's a brilliant shift in the way celebrity and beauty brand partner up. More substance and making a difference, showing that it doesn't all have to always be about the profit margins, does it?