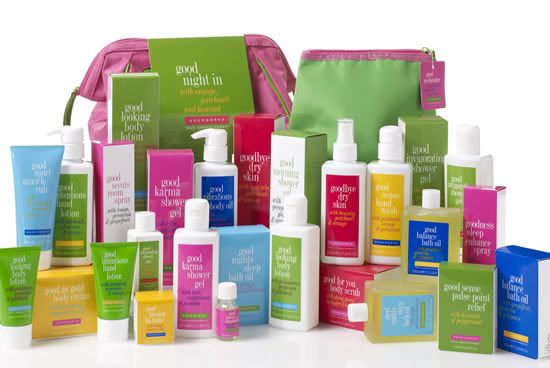 Kathy
Phillips, creator of This Works, launched a new range in association with Boots today. It's called
Good Works
and apparently supports a charitable cause, which is surprising since the range looks so... well-designed and interesting. Even the
(RED) charitable campaign
doesn't always look this good. It's a shame but charitable products aren't usually this nice. They should be, but there not. It just seems to be the way it is.
Phillips seems to be changing that, and it's probably because she openly acknowledges that all companies involved are actually reducing their individual margins for this project. So, instead of scrimping on the quality to maintain their margins they decided that creating a good product for a worthy cause was more important, and they ate those margins. Thank god. Wall Street could learn something here, so pay attention all you laid off Lehman's lemmings.
What's the worthy cause? It's Kids Company, set up by Camila Batmanghelidjh in aid of vulnerable children and they need to raise £4.5 million to cover the cost of services to 11,600 children in their care.
That's where Good Works comes in. For every Good Works Good Karma Shower Gel sold, £2.00 of the £8.00 retail price will go directly to Kids Company. There are 18 products in the range so we hope more sales from remaining items will go to a cause too.
Nevertheless, to give 25% of sales, even on one product, to a cause is quite something and, let's be honest, they're giving a little something to general people as well by making This Works-quality products available to the regular Boots consumer.
Smart beauty with a heart. It all sounds good to me and the minute I'm back in town I plan I trialling the lot.
Good Works launched in Sedley Place Boots this afternoon with Kathy Phillips in-store. Get 1/3 off the range in the Sedley Place shop today, Thurs, Fri and Sat this week.