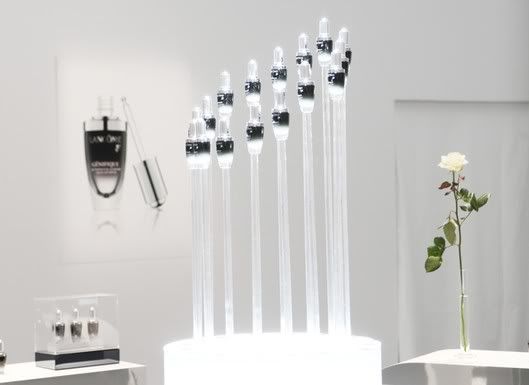 WWD was just today talking about some new skin care programme called Génifique from Lancôme. It must be quite a big launch because even sad little journos like me who can't afford a paid subscription to WWD (and thus am forced to read just one and two lines of teaser copy. Blast that paid subscription), got the full story... GRATIS.
Big Advertising is going to be all around this campaign. So far we've heard about the Génifique Youth Activating Concentrate and WWD says 'the company will use all advertising formats, with a special emphasis on the web, which [Odile] Roujol [Lancôme president] hopes will create a blogging buzz around the product.' Clearly it's working.
When it comes out, we'll give it a trial but, as always, there's no such thing as a magic skin care bullet, kiddos. The packaging looks rather interesting though. Speaking of, time for another beauty packaging post...