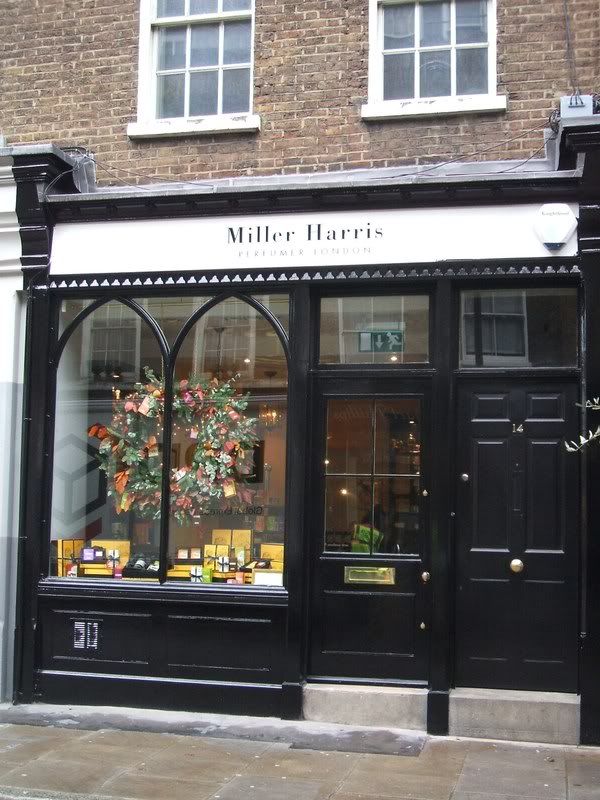 I'm
a sucker for the holidays. Every winter, London becomes this other-worldly Narnia-like urban landscape, drapped in fairy lights and fog (and snow this year, especially in Hampstead and Highgate) during the festive season. There's nothing like it in America and every high street, every shop... every single place in the city gets into the season.
Just to bring you a bit more holiday cheer (seeing as it's not the 12th day yet and, well, you're not officially meant to take down your Christmas decorations until then), here are some beautiful picks of the Dickensian (in look, not feel or character, which would be a bad thing) Miller Harris Covent Garden shop.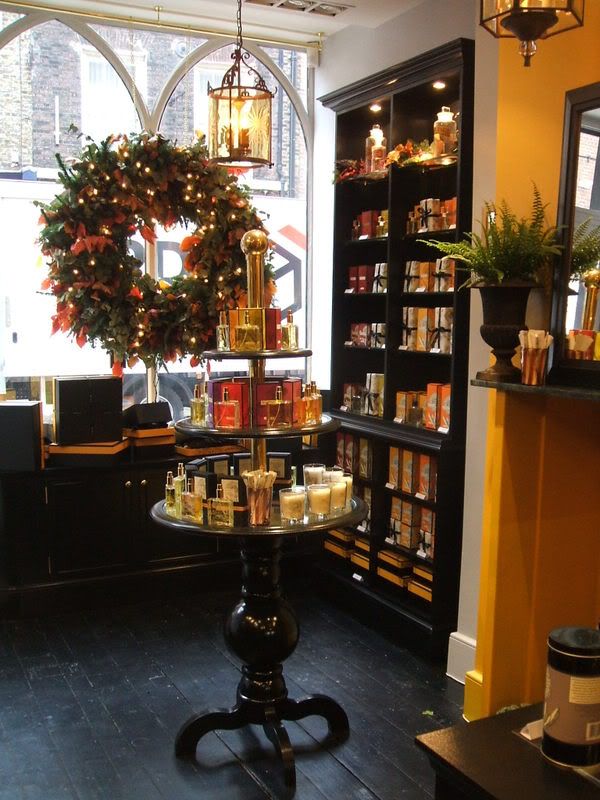 Check

out a full list of beauty spots as well in and around Monmouth Street/Seven Dials here
, including
Ahava
,
Saco
,
Screen Face
,
Jelly Pong Pong
,
Karine Jackson
,
Shu Uemura
,
MAC
,
The Organic Pharmacy
,
Simple
,
Adee Phelan
,
Nikel
,
Origins
,
Kiehl's
and a few more. I still stand by my statement that
Covent Garden is the best neighbourhood for beauty in London
.

Miller Harris
14 Monmouth Street
London
WC2H 9HB
(0207 836 7333)