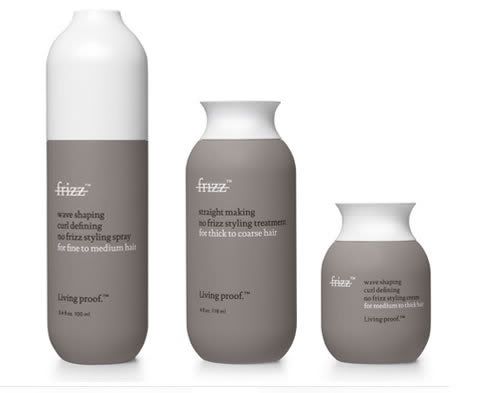 We
have several good beauty news nuggets for the month of February. First up is new American
brand
Living Proof
(Allure Beauty Breakthrough Award winner) is launching in Sephora across America on 15 February. Behind the scenes you'll find MIT scientists, beauty industry veterans and a muy successful venture capital firms (Polaris)...
If you're not familiar with new-fangled Living Proof No Frizz, it's essentially like Teflon-ing your hair. It uses PolyfluoroEster, which is a smaller molecule than a Silicone (commonly used in anti-frizz products). It apparently leaves a super thin layer (meaning it doesn't weigh the hair down) and offers long-lasting moisture resistance even after extreme humidity. The formula also seems to repel more dirt and particles than natural hair (meaning is stays cleaner longer?). And it makes hair super shiny. Excellent. The full package.
I mean... this sounds too good to be true. But this site does offer explanations, authority and expertise, reasonable price per product, a FULL INGREDIENT LIST per product and awards to back up their claims. I can't wait to get my hands on some to trial it, even with the stick-straight hair on my head.
Living Proof No Frizz is available in Sephora stores across the US from Sunday, 15 February. Get in the queue now.