London Fashion Week passed in a heartbeat, although don't take that to mean we didn't notice it. It had edges and was hand over fist the most interesting fashion week to happen this season.
The make up was tough and, well, you had to have balls to wear the lion's share of clothes on show. But we loved it, especially some of the dresses at Emilio de la Morena. Fabulous. And, of course, Christopher Kane's sophisticated efforts of late wouldn't go amiss in the cocktail wardrobe we wish we had... back to business: we're here for the beauty. The make up was often times as austere as the clothing... minimal blush, sometimes inky eyes, slashes of colour across lips or full-on natural faces. Some of the trends will never make it off the catwalk (blue lips, whited out faces, red eyes. Not going to happen. That's all for the theatrical aspect of it all, ladies and gents... move on after the show).
Hairstyles were all over the place (braids, corn rows, afros, faux bobs, faux fringes)... it was anything goes, really. Maybe it's an homage to the recession... available funds to follow trends is tighter, so work with what you already have, right? We loved it. A bit sloppy, a bit street, all London. Read on to see the looks and read about the trends we spotted for A/W09.

THE LOOKS
BOLD LIPS as seen at Luella, as seen at Nathan Jeden, Vivienne Westwood (MAC matte brown lipstick in Full Chocolate), Ashish, Giles, Topshop Unique (MAC pigments in Copper and Rose Gold together in an alcohol base)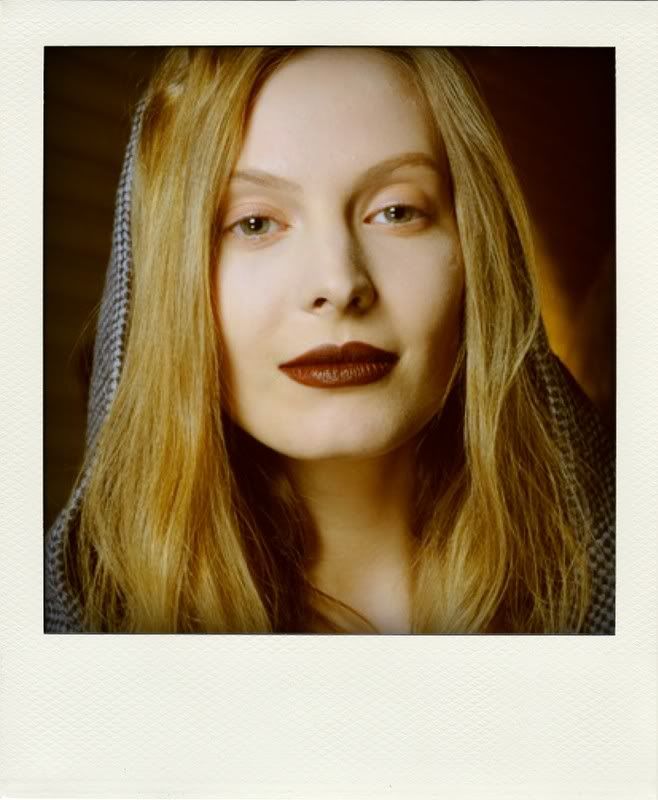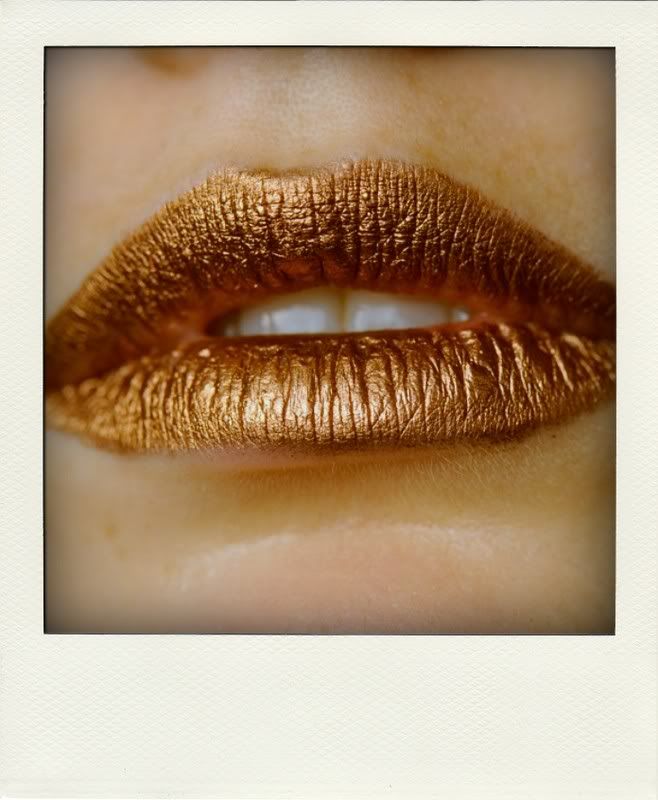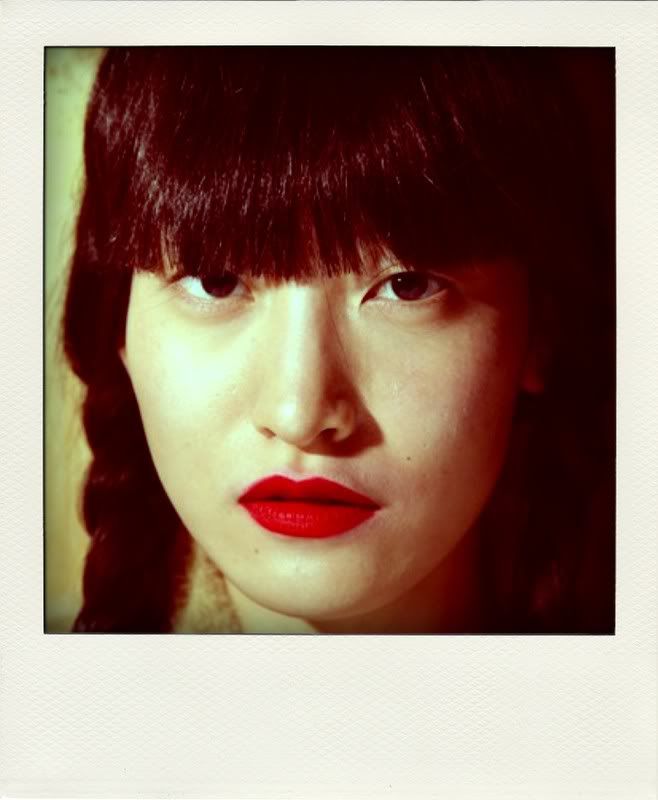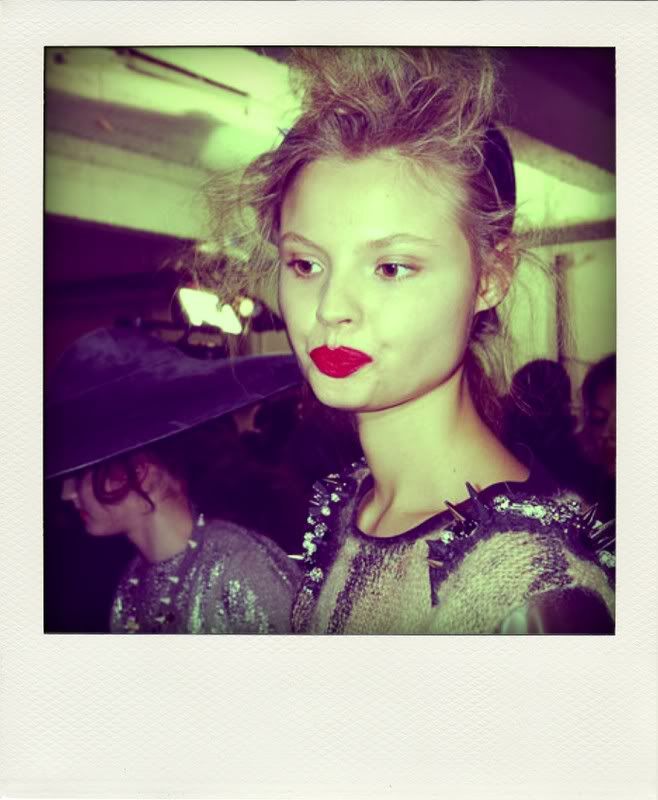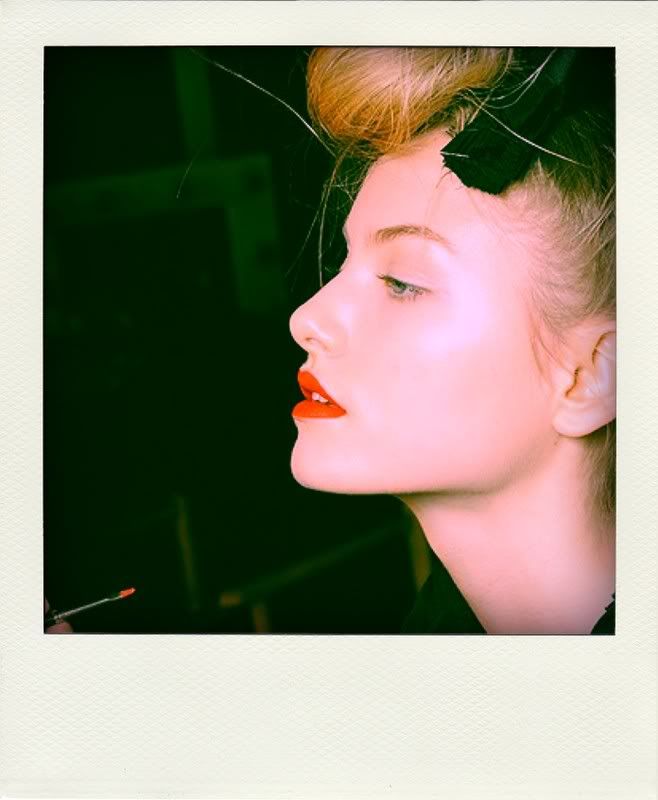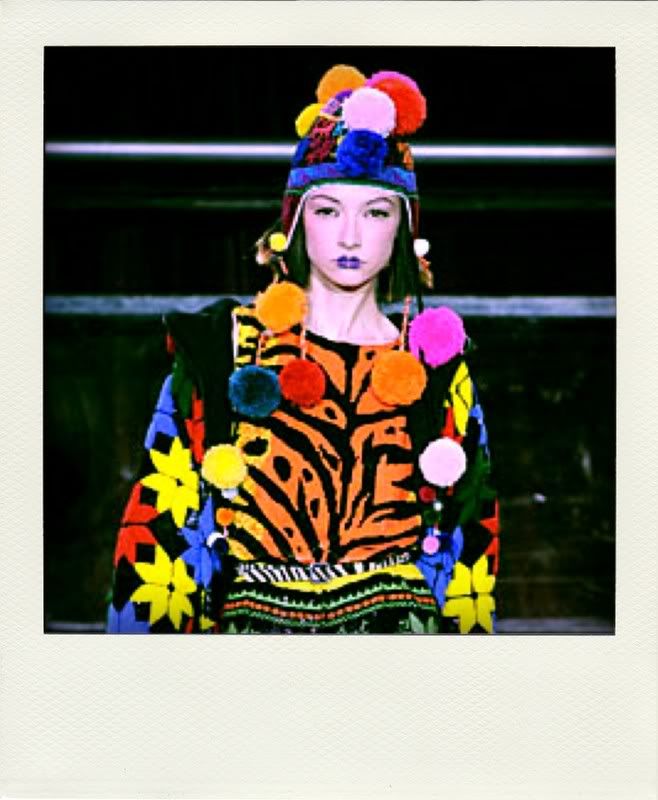 SCHIZOPHRENIC HAIRSTYLES as seen at Luella, Twenty8Twelve, Ashish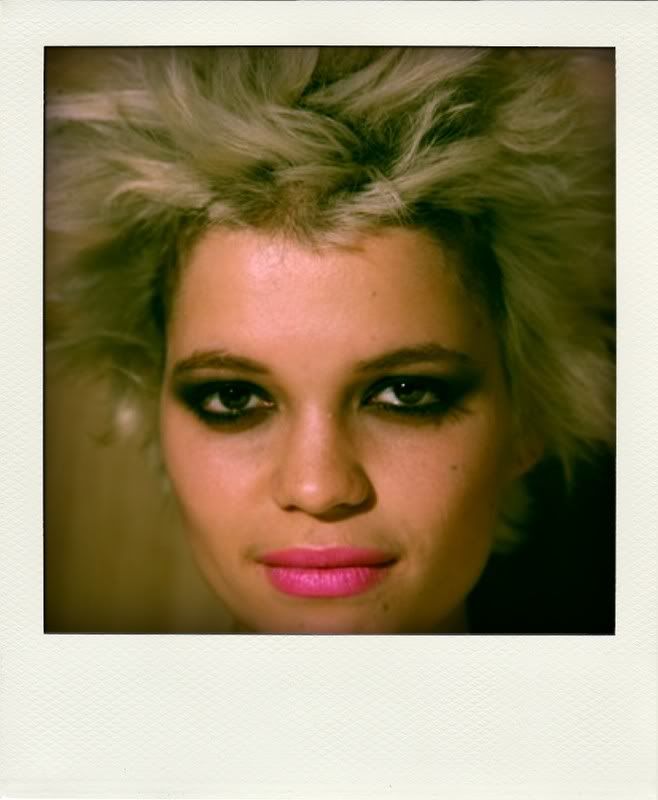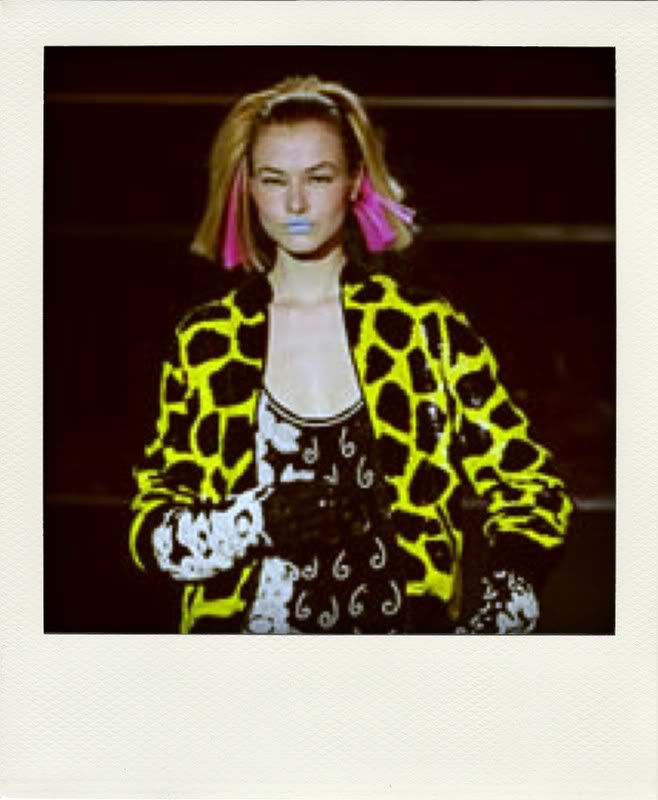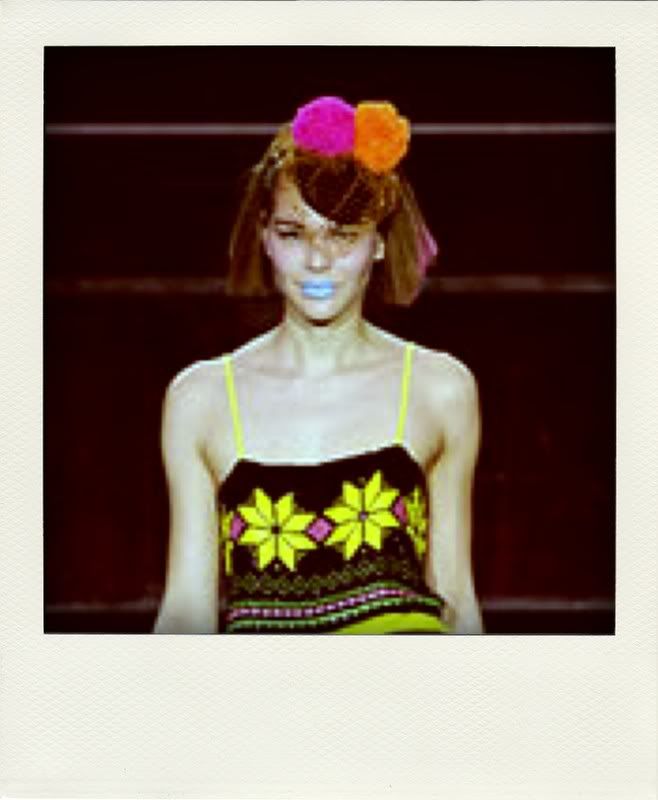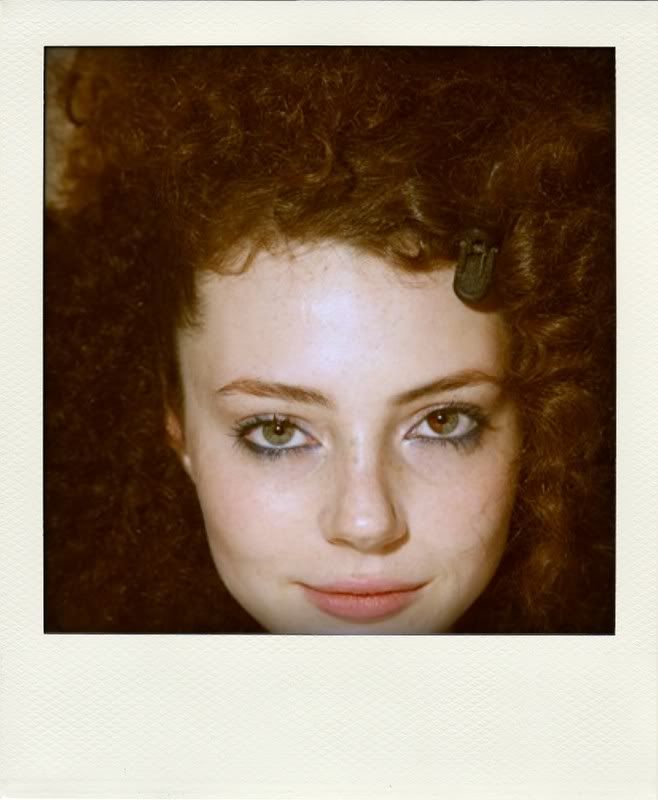 KOHLED EYES as seen at Luella, PPQ ( Lancôme did 'dirty, slutty, Goth, rock chicks' with Laque Liner in Pure Black and black eyeshadow from Absolue Duo compact)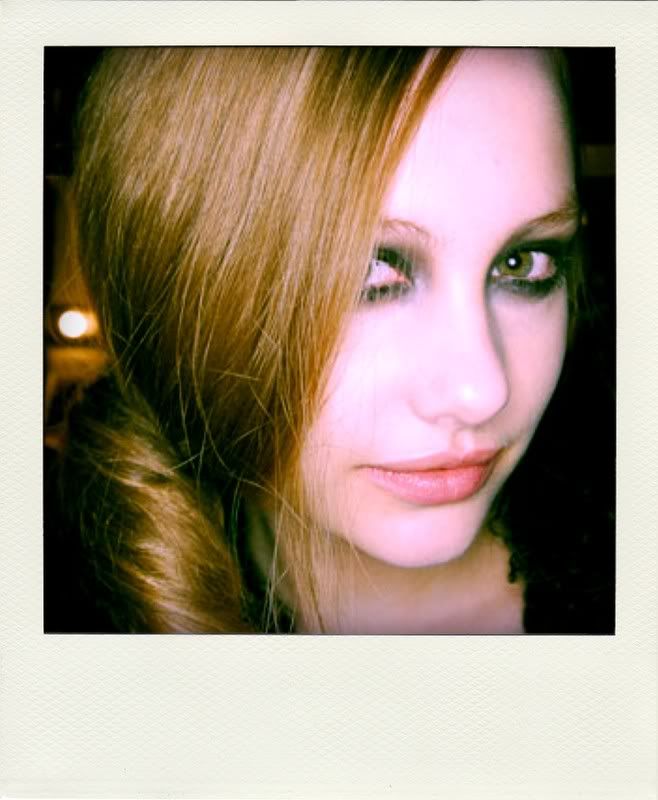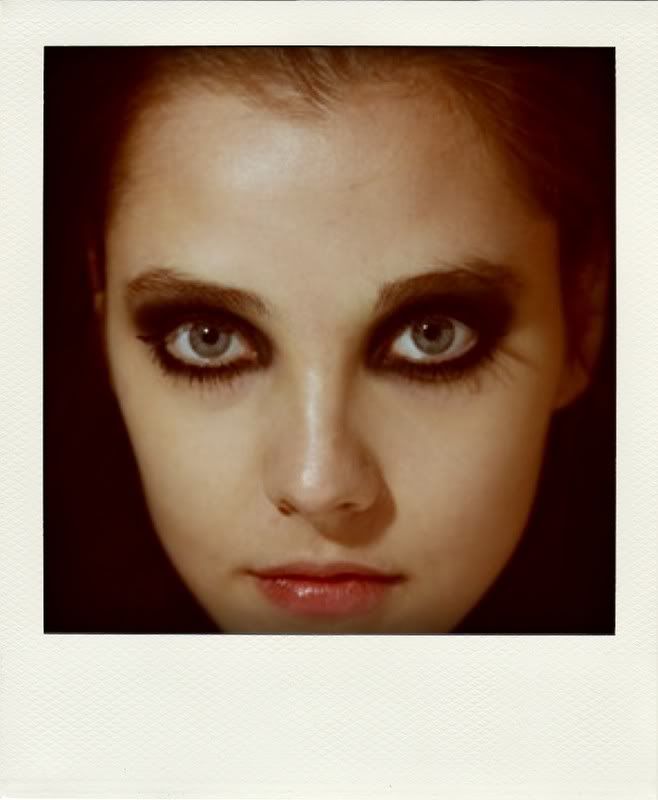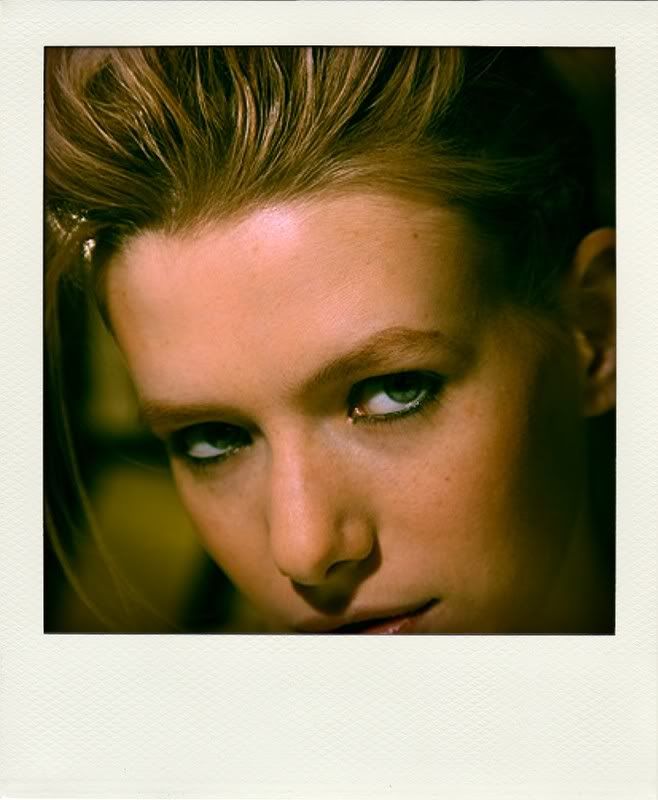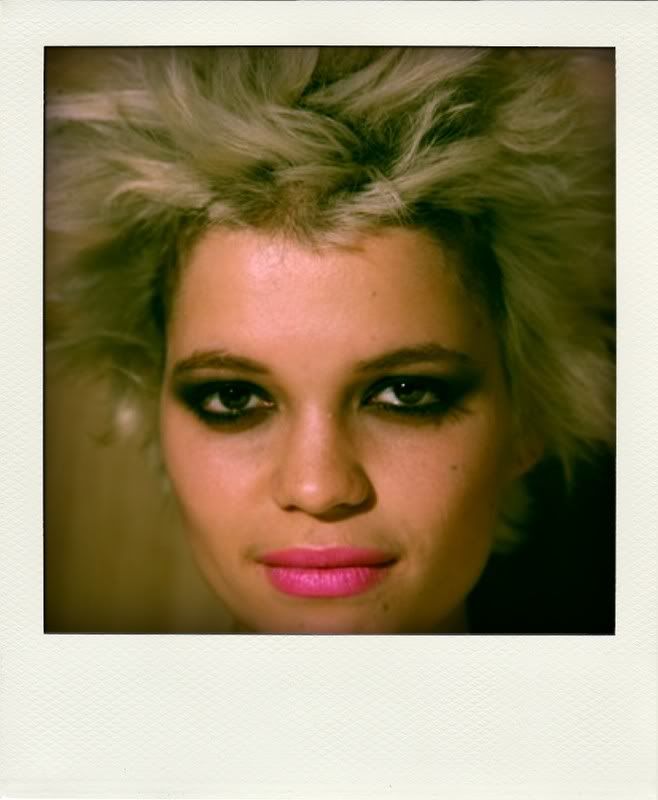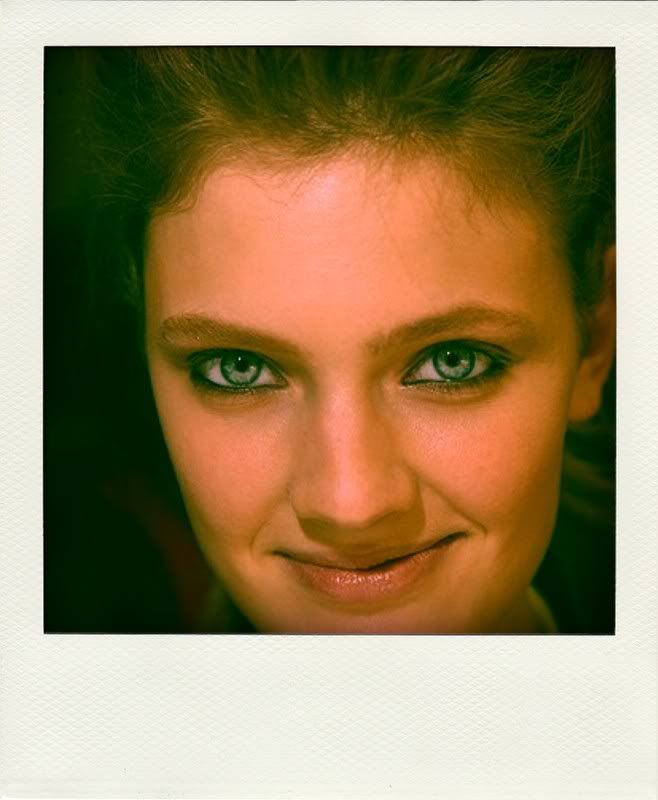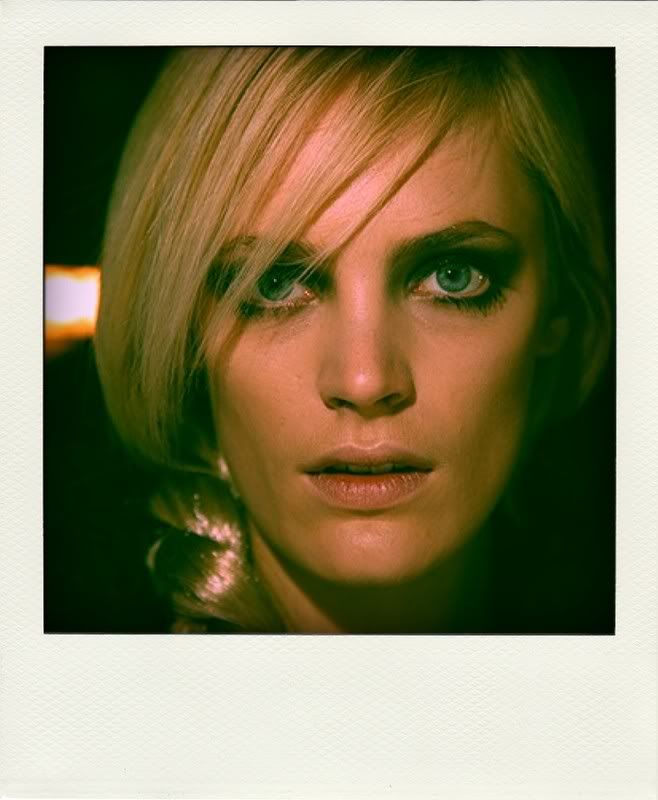 NUDE ALL OVER as seen at Eley Kishimoto, Julien Macdonald (Charlotte Tilbury used Myface, Mymix Foundation), Twenty8Twelve, Aquascutum, ON/OFF, Richard Nicoll. James Kaliardos took a 'less-is-more approach to colour cosmetics' (source, WWD.com)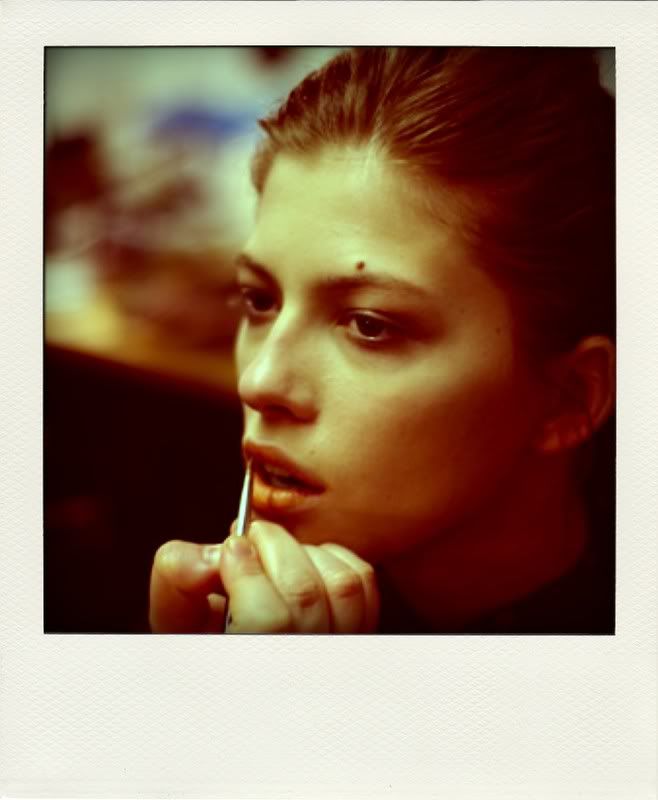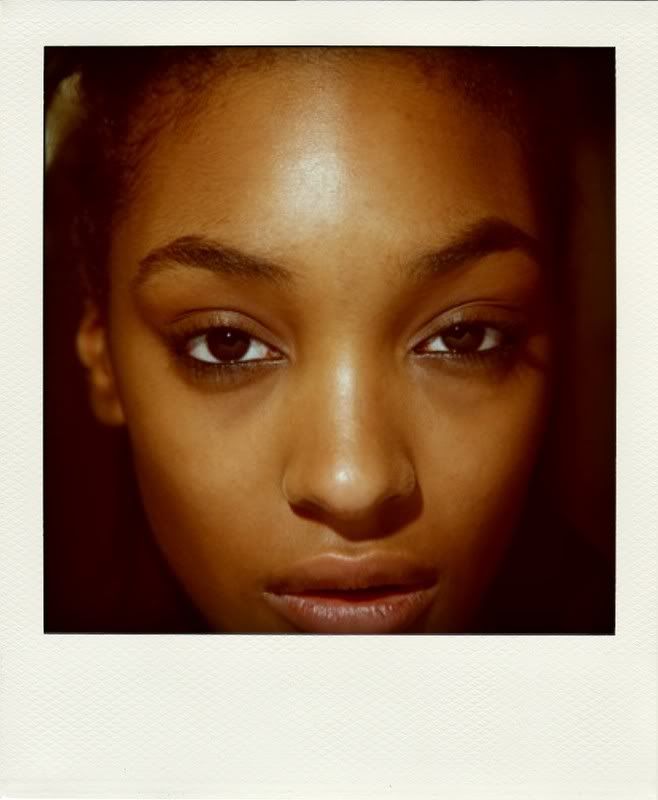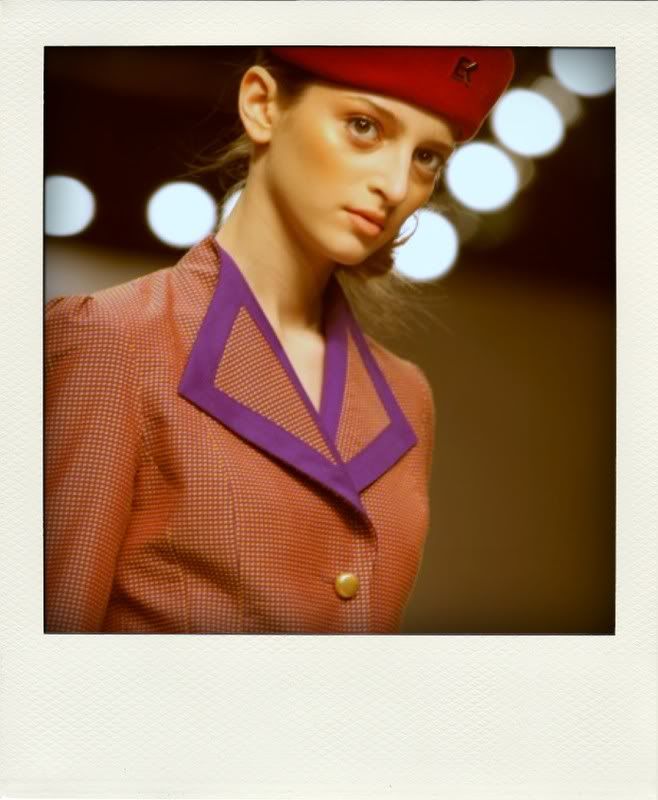 TOUGH CHIC as seen at Twenty8Twelve, Nathan Jeden, Danielle Scutt, PPQ, Giles. Luke Hersheson said "I wanted them to feel tough with a lot of attitude" (source, WWD.com) at Twenty8Twelve.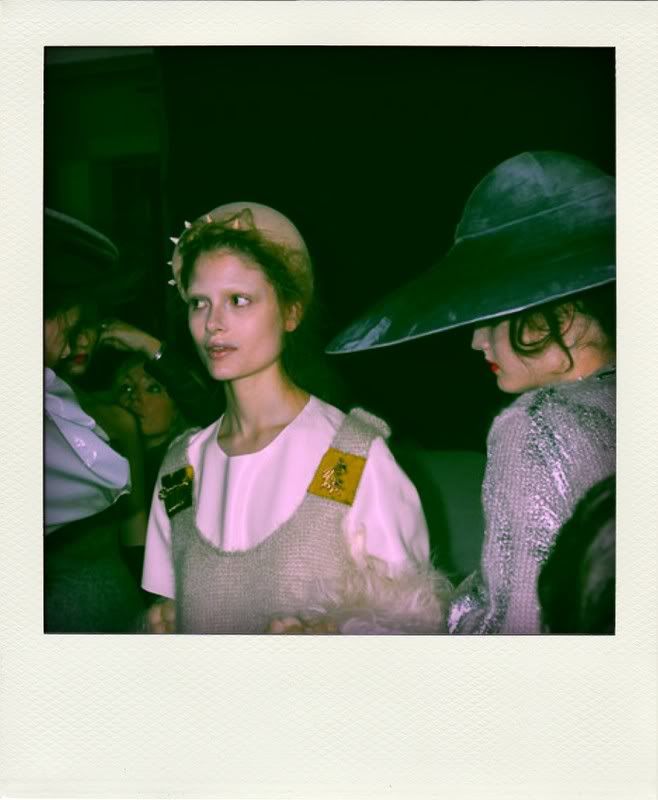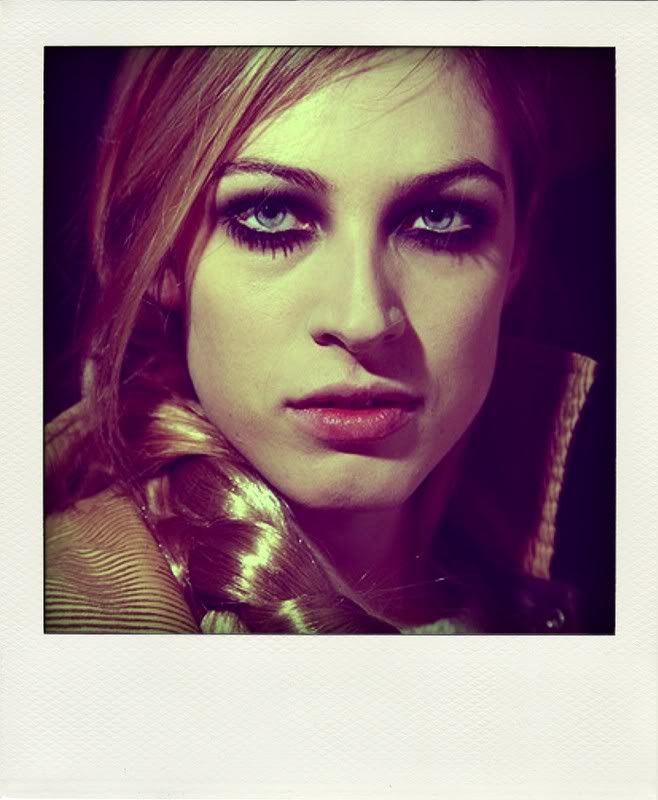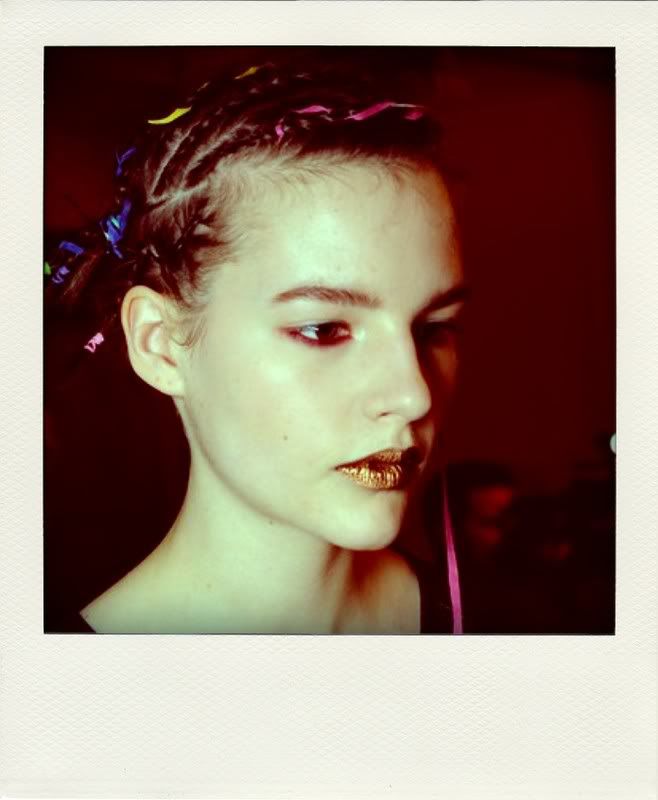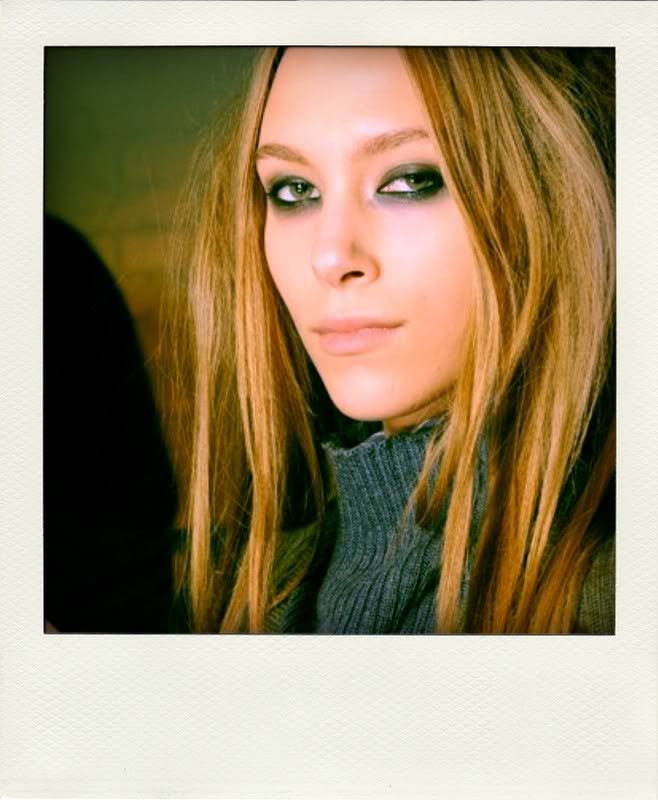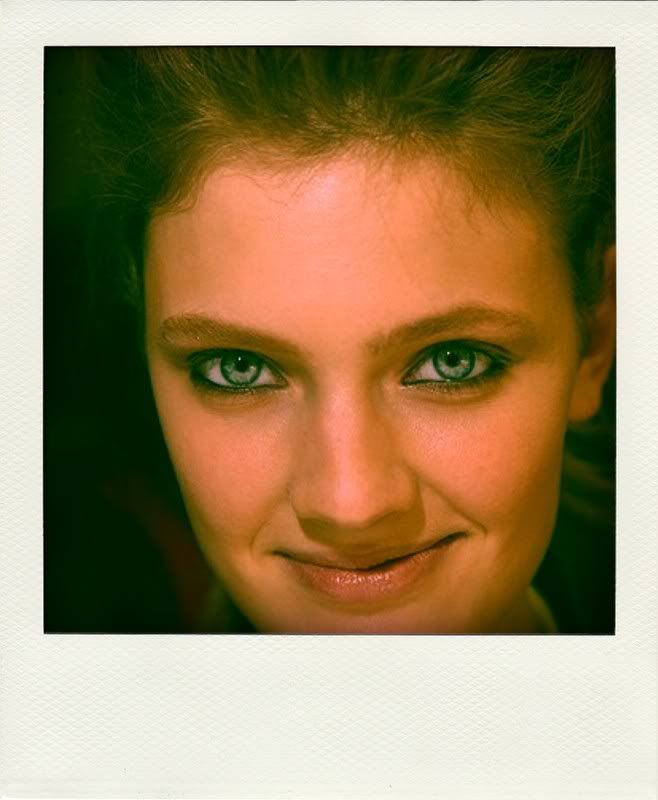 WARTIME FRANCE as seen at Paul Smith (used Nars Velvet Matte Lip Pencil in Damned), Jasper Conran, Nicole Farhi and Aquascutum. Hairstylist Sam Knight said 'there is an echo of a Forties wave' (source, WWD.com) at Nicole Farhi and the make up had a 'fresh spin' on the 'retro look'... they called it ' clumsy Forties'.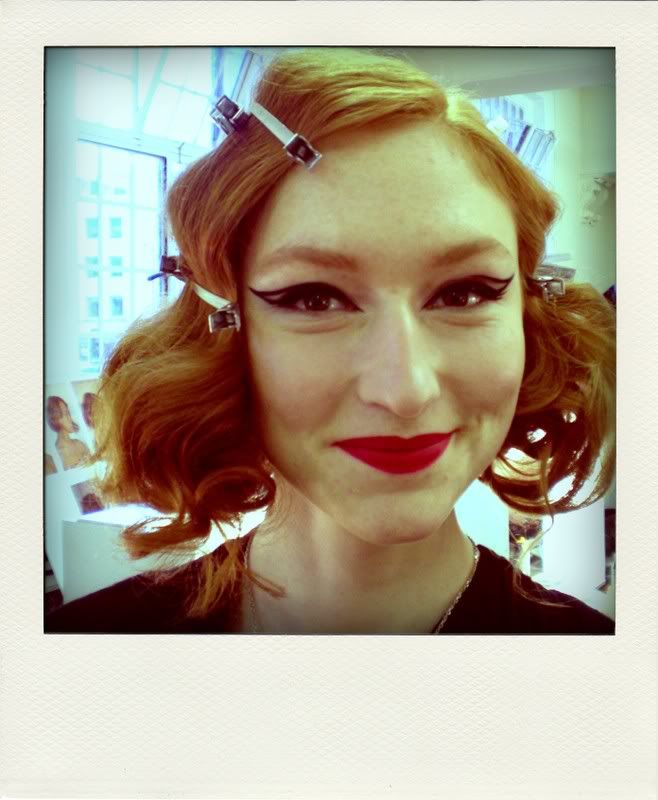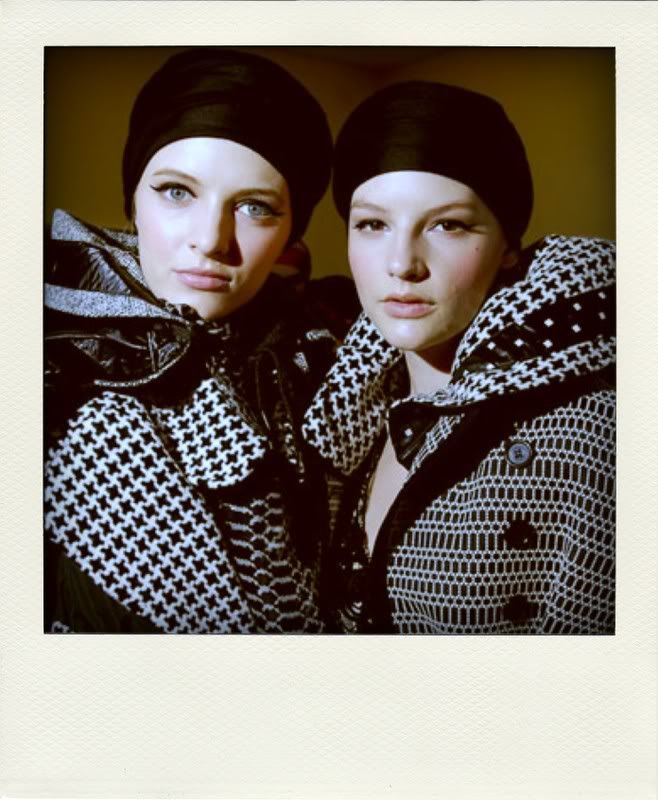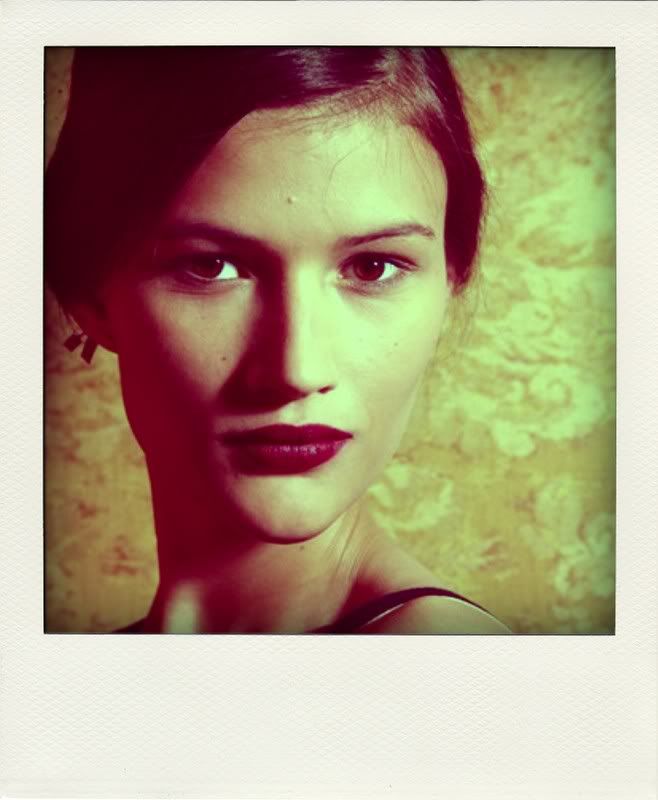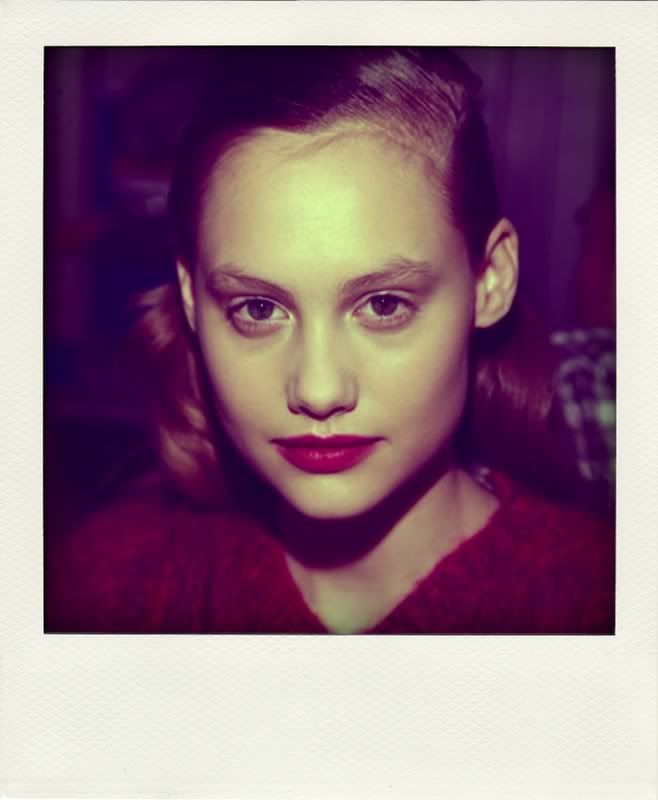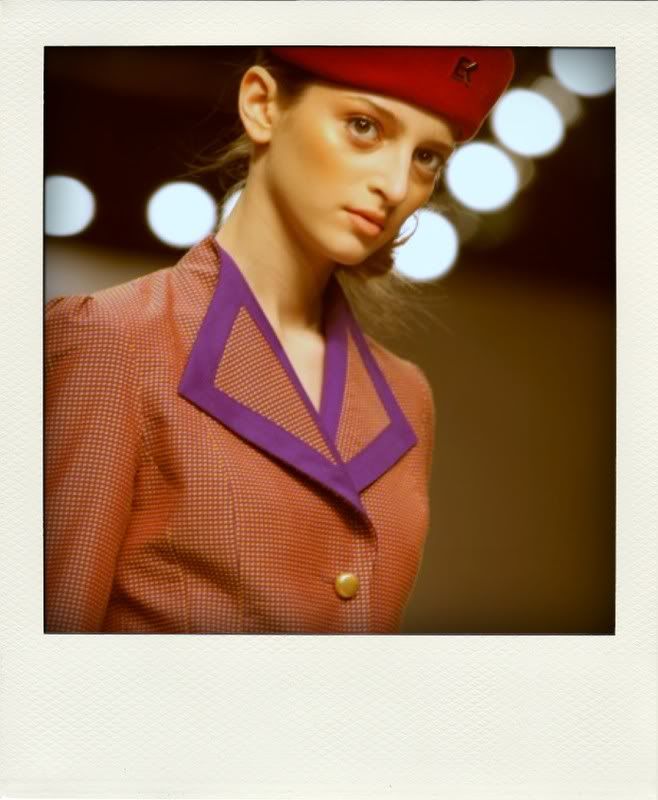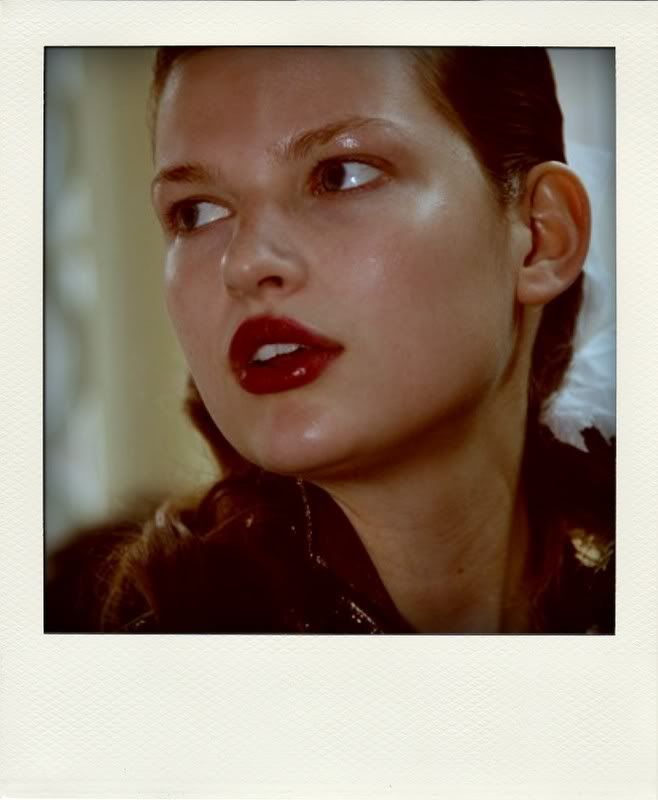 GIRLS WILL BE... BOYS as seen at Nathan Jeden, Giles, Eley Kishimoto, Twenty8Twelve. Neil Moodie for Nathan Jeden said 'it's London cool... it's tomboyish and androgynous.' (source WWD.com)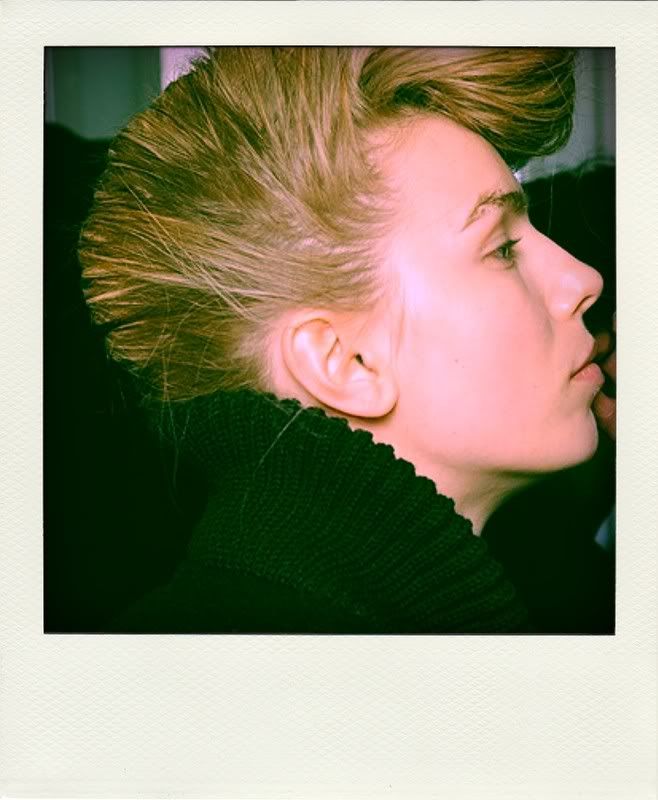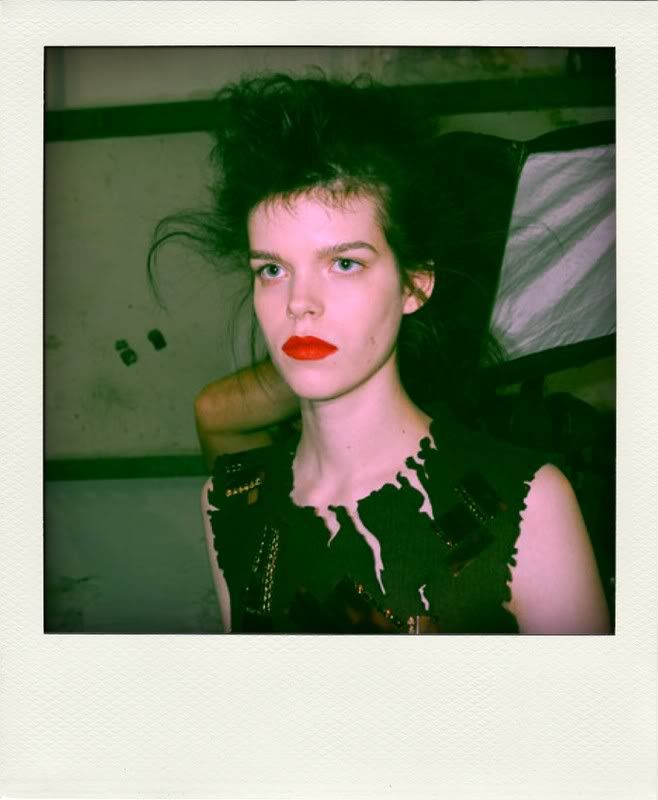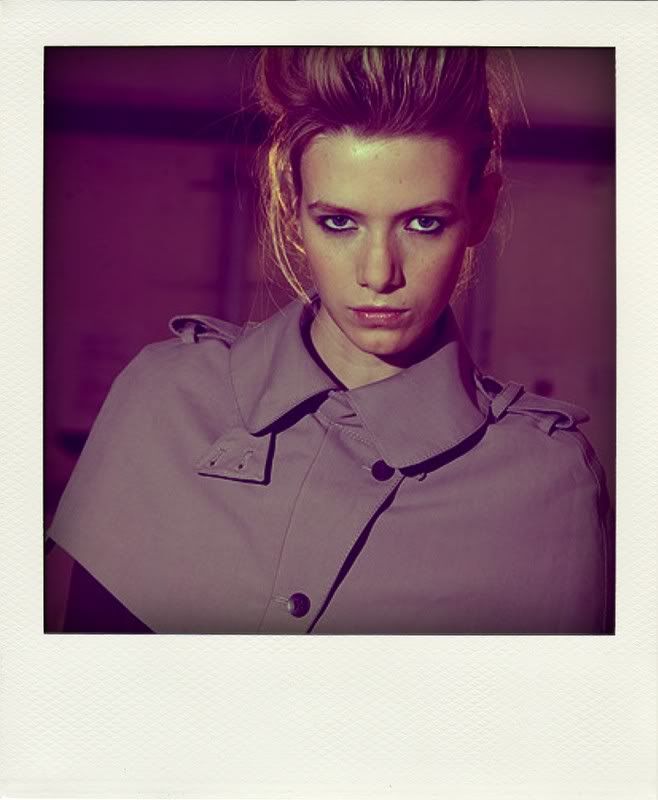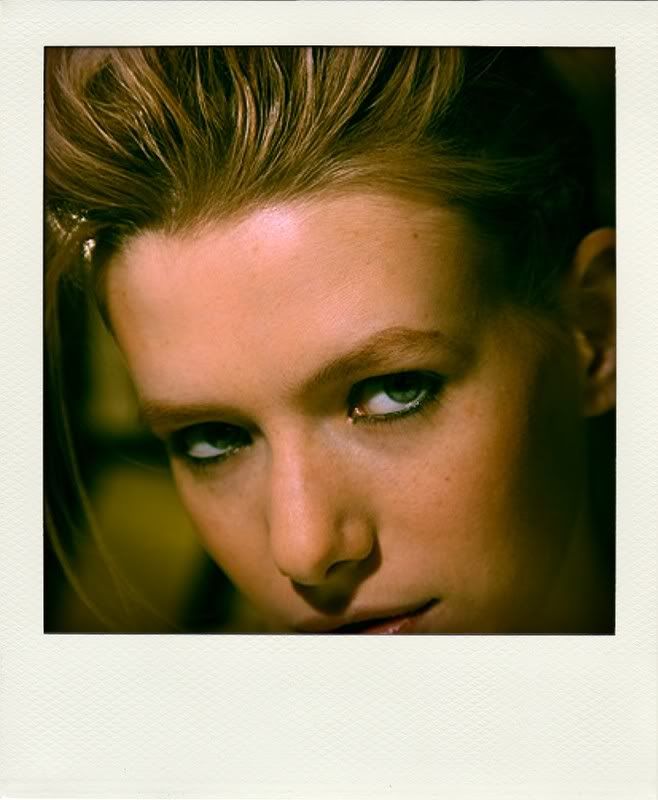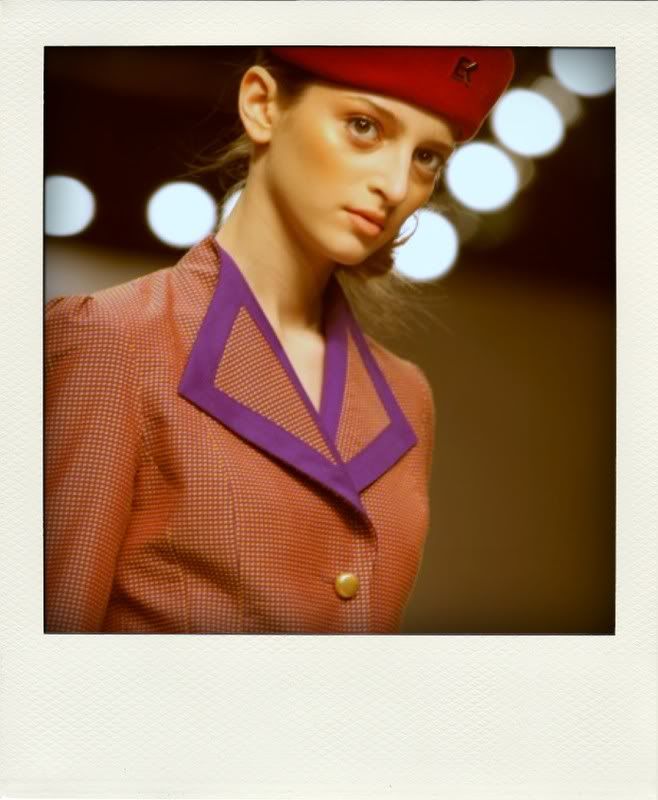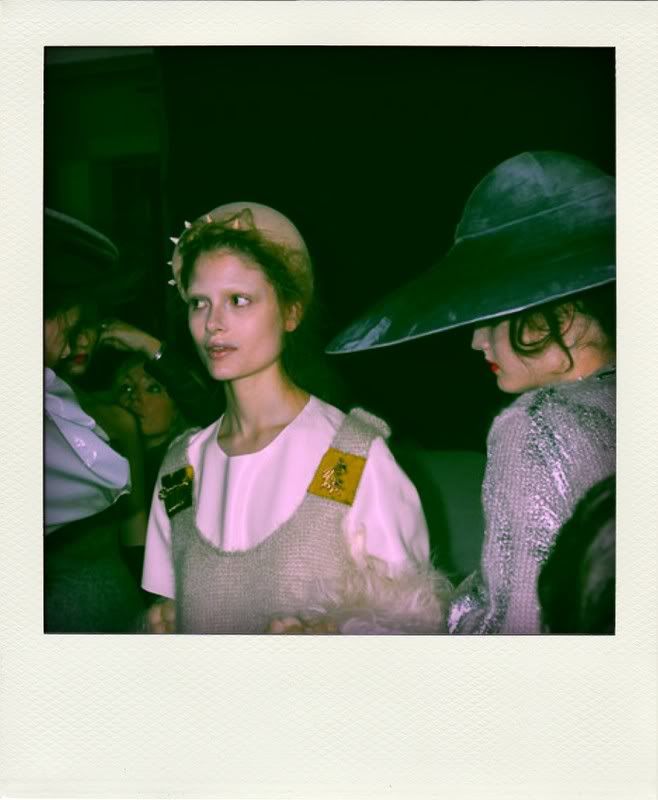 (images from Urbanjunkies.com and WWD.com)