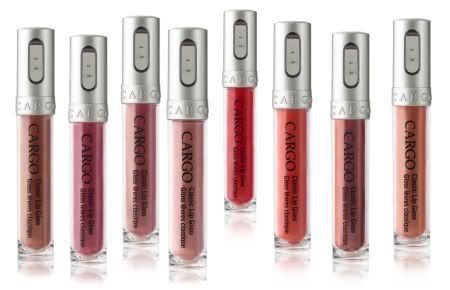 This
is the month of new lipgloss launches...
Huge Lips Skinny Hips
,
Big Bang by Lipstick Queen
and now blu-ray High Definition Gloss (with Timestrips built in!) from Cargo).
Cargo Cosmetics (the smart little monkeys who nabbed the world trademark on the word blu-ray in cosmetics. So sly yet completely genius. Well played.) are confirmed to be partnering with Timestrip, the company that creates expiration dates for cosmetics. Finally, somebody's thought about actually building the technology into the products. Cargo has produced a range of lippies (blu-ray High Definition Gloss) with the expiration strip built into the wand.