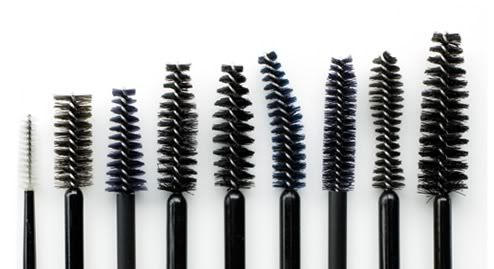 We're liking the look of thepromakeupshop.com. They've just opened for business and they specialise in selling pro tools, so things like single-use mascara wands, pots and sponges. They even sell bamboo tools and airbrush tools if you fancy mastering this technique at home or if, in fact, you are a professional who needs to get clients red carpet ready.
My favourite product so far is the set of mascara wands. They come in all sorts so you have your pick from shapes that create volume, length, that separate, etc.
If you need professional tools or if you're hitting the road soon, you could pick up your cosmetic odds and ends here. The one thing I'd like to see is what some of the things are made from (so what material are the bristles on the eyeshadow brushes, for example).
All in all, though, it's seems to be agood idea for a site and one I haven't seen before.